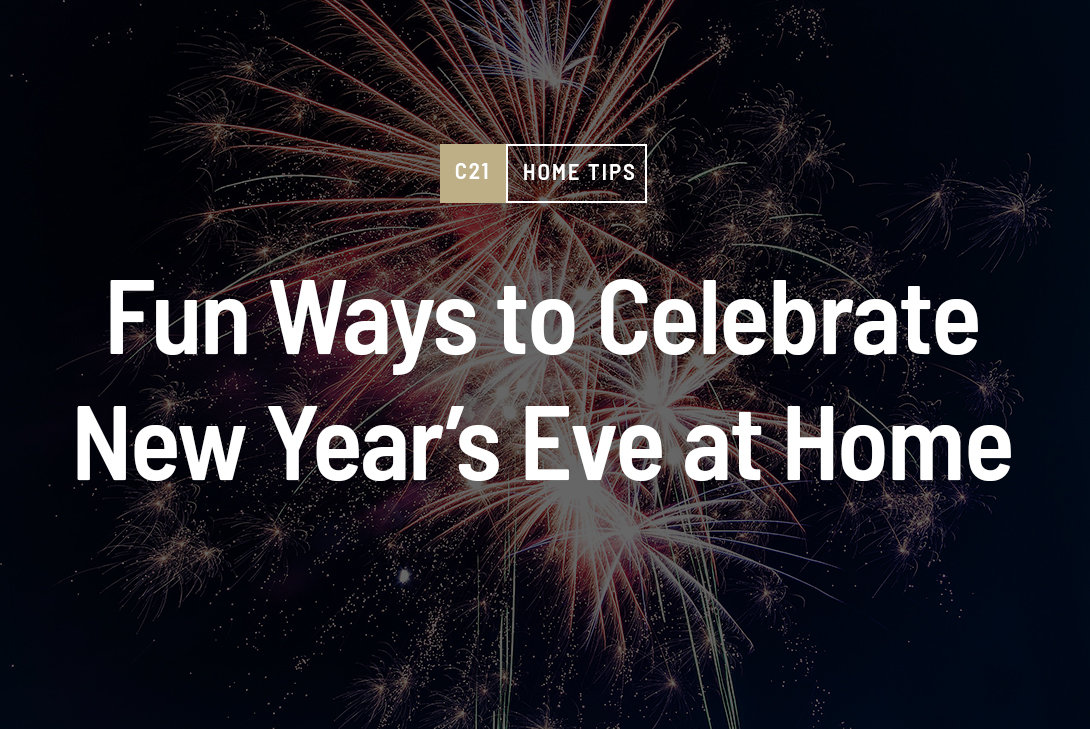 Spending New Year's Eve in the comfort of your own home can be an enjoyable, new experience for the whole family. Check out these fun ways to ring in the new year at home and make it a night to remember.
 1. Make A Memory Board of Your Favourite 2020 Memories
Before the new year starts, it is a great time to reflect on all the amazing moments that happened in 2020. Collect photos, memorabilia, quotes, and anything else that brings a positive memory from the past year. You can create a memory board using a corkboard, a photo frame, or by taping the pieces to your wall.
2. Enjoy Your Favourite Activity
New Year's Eve doesn't always have to be about the party, instead spend your evening enjoying a family activity. Watch your favourite movies under a blanket fort, dance all night to throwback songs, play a beloved board game, or make some New Year's themed crafts like these noisemakers.
3. Cook an Amazing Meal
Fancy meals are typically saved for other holiday nights, but why not bring the tradition to New Year's Eve. Cook a family-favourite meal with appetizers and desserts. Try a cheese or chocolate fondue party with all the delicious sides for dipping. Or if cooking isn't your thing, order-in from your favourite restaurant – but make sure you order early to beat the rush!
4. Make A List of Things You Accomplished This Year
Write down your full list – no matter how small- of accomplishments from the past year so you can see all the progress you made since 2019. Post it or frame it above your desk, on your bedside table, or in a highly visible spot to keep yourself encouraged and motivated for 2021.
5. Have A Themed Night
Just because you are not going out doesn't mean you can't get dressed up! Plan a themed night in with costumes, decorations, and food and drinks. There are so many possibilities, from a glitter theme to a PJ party, get some creative inspiration here.
6. Ask Reflection Questions
This 20-question list is a great way to reflect on your past 365 days. These questions can be used to journal on your own or as a party game – just cut each question into a square, then toss them into a jar and draw one at a time, it is a great way to further connect with others.
7. Make Countdown Bags
This fun family-friendly activity keeps your kids occupied until the new year! Label multiple bags with times throughout the night, when the indicated time comes, they can open up the bag to find the surprise inside. You can fill the bags with treats, games, movies, New Year's Eve gear, and much more!
8. Write Down Your Resolutions
Write down your goals for 2021 and the ways you plan to accomplish those goals. Having a clear plan set is an inspiring way to start the new year. You can set your resolutions alone or make it social by having everyone share their resolutions.
Image Credits: Image 1, Image 2, Image 3, Image 4, Image 5, Image 6, Image 7, Image 8​​